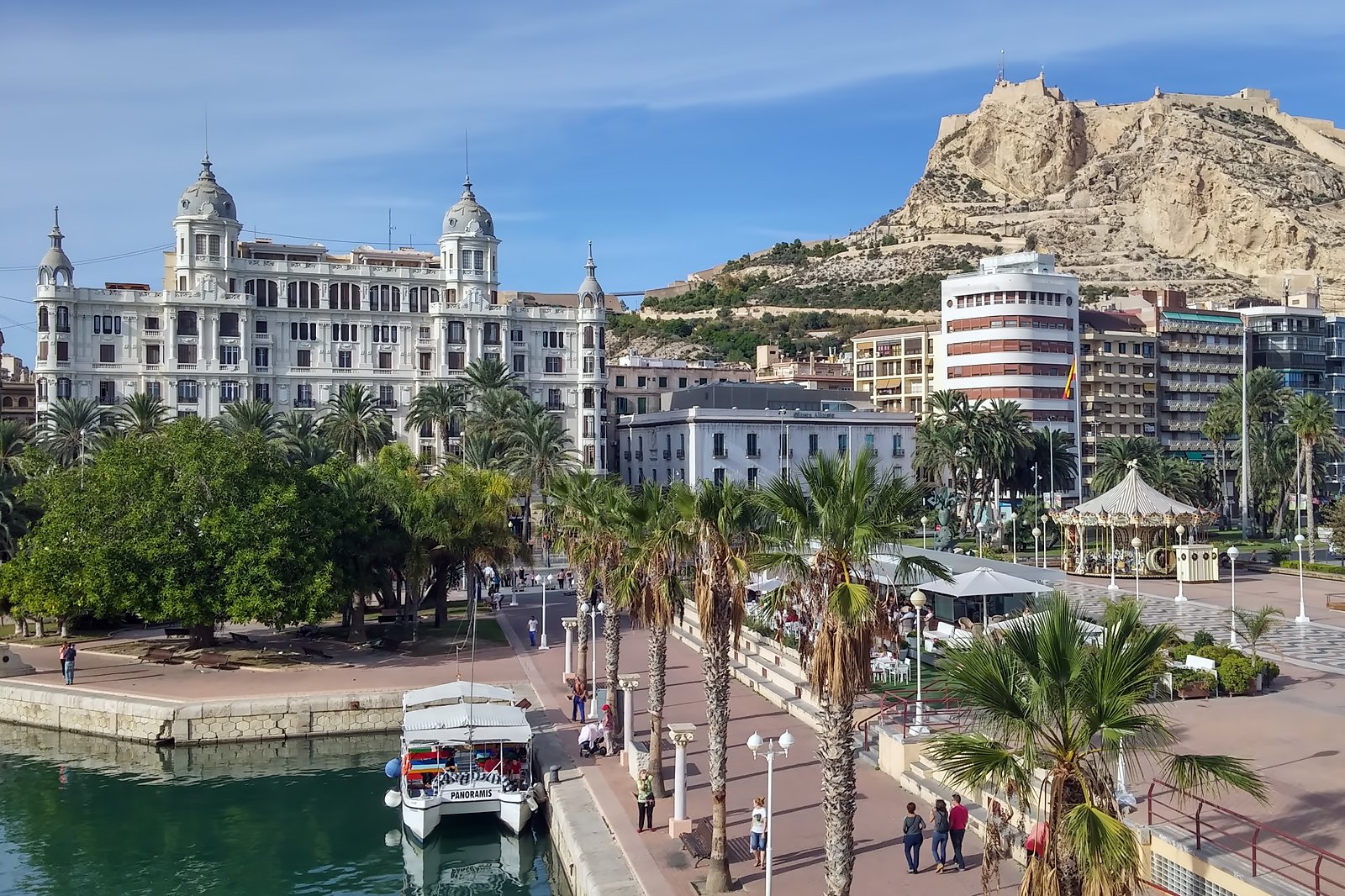 The Spanish province of Alicante is a place of great natural beauty and cultural richness, with a coastline that stretches along the Mediterranean Sea for 244 kilometers. The Costa Blanca, as it is known, is a veritable paradise for those seeking a warm and sunny climate, golden sandy beaches, crystalline waters, and stunning cliffs and coves. But beyond its obvious attractions for holidaymakers, Alicante is also an excellent destination for property investors.
One of the main reasons to consider investing in Alicante is its thriving tourism industry. Every year, millions of visitors flock to the Costa Blanca from all corners of the world, with the United Kingdom, Germany, the Netherlands, and Norway among the leading sources of tourism. This high level of demand means that the rental market in the area is very strong, with excellent opportunities for those looking to earn a steady income from their property investment.
Moreover, Alicante is not just a summer destination, as its fantastic climate and quality of life make it an attractive place to live year-round. This has led to a phenomenon known as "residential tourism," with many English, German, and other northern European nationals choosing to make Alicante their second home. In fact, in some municipalities, the number of foreign residents exceeds the native population. This trend is likely to continue in the coming years, as more and more people seek to escape the colder climates of their home countries and enjoy the Mediterranean lifestyle.
Aside from its tourism and residential appeal, Alicante is also an attractive destination for Spanish nationals, particularly those from Madrid and other central regions of the country. The province offers a high standard of living, with excellent infrastructure, healthcare, and education facilities, as well as a vibrant cultural scene.
In terms of property prices, Alicante offers excellent value for money compared to other Mediterranean destinations, with a wide range of options available to suit all budgets and preferences. Whether you are looking for a small apartment in a coastal town or a luxurious villa with panoramic sea views, you are sure to find something that meets your needs in Alicante.
Overall, Alicante is a fantastic destination for property investors, offering a unique combination of natural beauty, cultural richness, and strong rental demand. So why not consider investing in this vibrant and exciting province, and start enjoying the benefits of your investment today?
Pros of living in Alicante
Are you considering investing in a property overseas, but not sure where to start? Look no further than the beautiful Costa Blanca region of Spain, where you can enjoy some of the best weather, food, and culture Europe has to offer. Here are five reasons why investing in a property in Alicante is an excellent choice:
The Mediterranean Climate: Spain is known for its warm and sunny climate, and the Costa Blanca region is no exception. With an average of 320 sunny days per year, you can enjoy outdoor activities year-round. The warm weather and beautiful beaches are a major draw for tourists, making properties in the region a smart investment.
A Thriving Ex-pat Community: The Costa Blanca region is home to the highest concentration of ex-pats in Spain, and for good reason. With a welcoming and diverse community, there are plenty of social activities for English speakers, including chess clubs, sports teams, and fundraising groups. Additionally, the region strikes the perfect balance between Spanish culture and the comforts of home for British ex-pats.
Convenient Transportation: Alicante-Elche Airport is one of the busiest airports in Spain, with direct flights to major cities in Europe and the UK. Once you arrive, the region has a reliable local transportation infrastructure, including buses and trains, making it easy to get around and explore.
Delicious Mediterranean Cuisine: Costa Blanca's cuisine benefits from its proximity to the Mediterranean Sea, with fresh seafood and fish at the core of its dishes. The region is also known for its world-famous paella, and meat-lovers won't be disappointed with the variety of options. All of this is accompanied by the perfect wine pairing, making dining in Alicante a true delight.
Excellent Education Opportunities: The Costa Blanca region is home to several top-notch international schools, making it an excellent destination for families looking to relocate. LAUDE, The Lady Elizabeth School in Javea, is just one of the many choices, offering courses taught by native English and Spanish speakers with a major focus on the English language.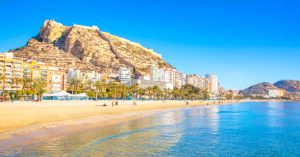 Investing in a property in Alicante is a smart choice for those seeking a relaxed lifestyle, great weather, excellent food, and an active expat community. With so many benefits to living in this beautiful region of Spain, it's no wonder why so many people are choosing to call it home.
Alicante is a amazing city for investment as additional income
Investing in real estate is a great way to diversify your investment portfolio and generate additional income. If you are looking for a profitable and reliable investment opportunity, buying property in Alicante, Spain could be a great option. Here are some reasons why investing in property in Alicante can be a smart financial move:
Affordable Prices: Property prices in Alicante are very affordable compared to other popular European destinations. The cost of living in Alicante is also very low, which means that you can get more for your money when investing in property.
Tourist Destination: Alicante is a popular tourist destination, attracting millions of visitors every year. The city is known for its beautiful beaches, vibrant nightlife, and delicious cuisine. This means that there is a constant demand for rental properties, making it easy to find tenants and generate a steady stream of rental income.
Growing Economy: Alicante has a rapidly growing economy, with a strong focus on tourism and international trade. This means that there is a high demand for quality real estate, and property values are expected to continue to rise in the coming years.
Favorable Tax Environment: Spain offers favorable tax incentives for foreign investors, making it easier and more profitable to invest in real estate. Additionally, the government has recently implemented a new law that allows foreign investors to obtain residency in Spain by investing in property.
High Rental Yields: With a low cost of living and a strong tourism industry, rental yields in Alicante are among the highest in Europe. This means that you can generate a high return on investment through rental income, especially if you invest in a popular tourist area.
In conclusion, investing in property in Alicante, Spain is a smart financial move. The affordable prices, growing economy, favorable tax environment, and high rental yields make it a great option for anyone looking to diversify their investment portfolio and generate additional income. Whether you are looking to buy a vacation home, a rental property, or a long-term investment, Alicante is definitely worth considering.